Kristen Dillon knows the path you start on doesn't always lead to where you expect. A graphic designer by trade, Kristen fell in love with real estate while she was hunting for her own home. She became obsessed with staying on top of listings and learning the pros and cons of each neighbourhood. "I didn't realize all of that was actually laying the groundwork for my future," she says.
A born-and-raised BC girl and Canadian national weightlifting record holder, Kristen loves fitness, typography, movies, late-night vinyl dance parties in her basement, fried chicken at Sunny Chibas in Squamish, and enjoying the outdoors with Henry, her "firecracker" son.
"I'm in love with Squamish—we have mountains and the ocean all in one place. There's just such a youthful, small-town vibe, and we are still so close to Whistler and Vancouver! I relish watching the pieces all click as a client falls in love with this special place too, and they realize this next home might be forever." – Kristen Dillon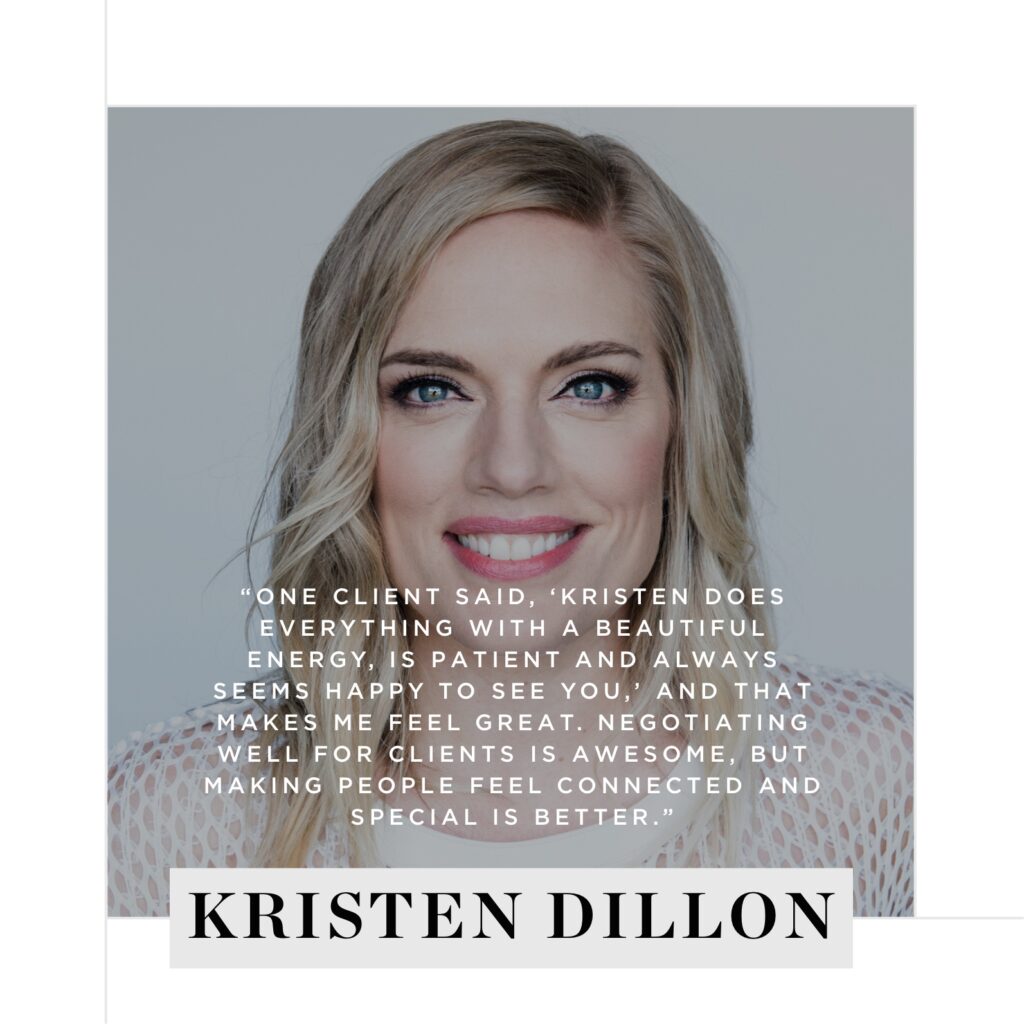 Career Accomplishments & Expertise
Based out of Squamish, she encourages her clients to take advantage of the natural local amenities and activities, including skiing, biking, rock climbing, and riding Sea-Doos.
With a background in marketing and design, she understands how to make her client's listings look their best as well as determine what other properties may be hiding behind the brochure. With her well-honed expertise, combined with her sense of humour, charisma, and perseverance, Kristen brings the ultimate value to her clients.
Kristen specializes in finding family homes, pre-sales, and working with first-time buyers. One of her greatest career achievements was negotiating a fantastic price on a condo for a single mom who had "pulled together every single last resource to make the down payment on her first home."
While she jokes that the best part of being a realtor is all the coffee she gets to write off, she is a believer in putting people first and works tirelessly on every deal.
What to See in Squamish
Kristen's Squamish must-see list includes enjoying 180-degree views by hiking to the top of Mt. Atwell, the Sea to Sky Gondola, and The Chief, and visiting "The Spit" and estuary—an area known around the world for its prime wind and kite-surfing conditions.
Q&A
Q: Living in Squamish, you tend to keep busy with outdoor activities. Do you have a way to relax at home?

A: My go-to "move" is in the living room. I lay down in front of the fireplace and turn on a movie; I may share that DNA with the cat.