As summer prepares to peek its head over rooftops, peer through fence slats and beam in through kitchen windows, perhaps it's a good time to give your home a little spruce up!
From adding some small pops of colour here or making the entrance to your home feel more inviting, here are our Top 5 suggestions that any home owner can try…
Colour Injection
Both indoor and outdoor furniture enjoy a nice colour accent, either thanks to a bright decorative throw rug or by adding in some vibrant cushion covers. This summer, why not deck out your patio chairs with a bright sunny yellow, or some forest green tones to blend in with the surrounds. Additionally, it's a great time to get planting, so a nice idea could be to add some colourful plant pots around your front door and create a new welcoming vibe or tackle a small landscaping project with your favourite choices of bright, fragrant flora. Then, once you have your garden growing nice and strong on the outside, you can bring it in to enjoy indoors also!
One fun way to give your home a whole new feel, if it's possible at your place, is to consider painting your front door! The entrance to your home, a space you see each day, is one of the easiest areas to spruce-up that will have one of the largest impacts! Go big! Or more subtle, natural tones work well too – a sage green, rusted copper or try out a more golden yellow to really get in the summer spirit! Tip – make sure any paint you buy is made for exteriors!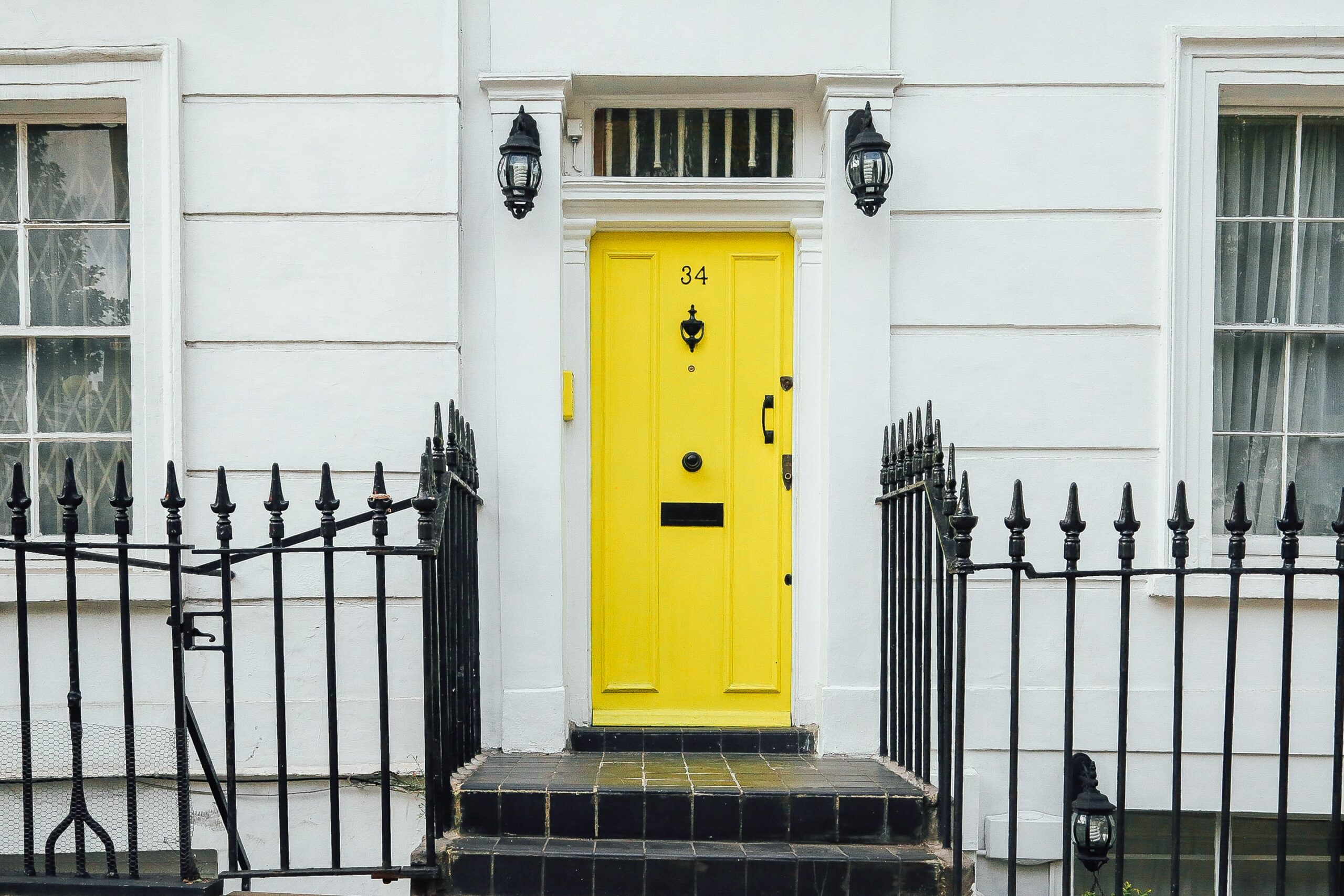 Out With The Old, In With The New
Speaking of outdoor furniture, our patio chairs, pool loungers and table settings take a beating from the elements year-round, so perhaps this year, before you begin entertaining friends and family, it might be time to invest in a fresh set to start the new season. However, if outdoor furniture shopping isn't in the budget, it's easy to breathe some life back into your existing items. Consider just investing in some nice, weather-resistant cushion covers, or get out the fabric cleaner and give your current covers a good old scrub. If it's table or chair framing that needs a fresh face, those too can be scrubbed or pressure-washed, or alternatively, local hardware stores offer paints that mimic common outdoor furniture finishes so you can give them a quick touch up that way.
Inside, you might be feeling a little tired of the same look and feel, however just by moving some furniture around and switching up pieces of wall art here and there, you can really change the whole feel of a room without it costing a thing! Perhaps remove any heavy throws and stow away any wintery décor to help your home could feel lighter and brighter also. If you still feel like you need a bit more of a change, perhaps find yourself a nice new rug to cover some commonly used floor space, or even get your coveralls on and paint yourself a feature wall! Both are relatively low-cost options that will help to give a room that extra spruce up.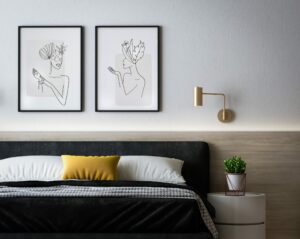 Light It Up
As we know, warmer weather generally has us out soaking up all that glorious Vitamin D, so why not brighten up the outdoor areas you spend the most time? As the sun sets and we're still roasting marshmallows around a firepit, lounging pool side or prepping the barbeque for dinner, string lights are a great way to add a little fun and light to any area. With solar options available, this is such a cost-effective option to add ambience.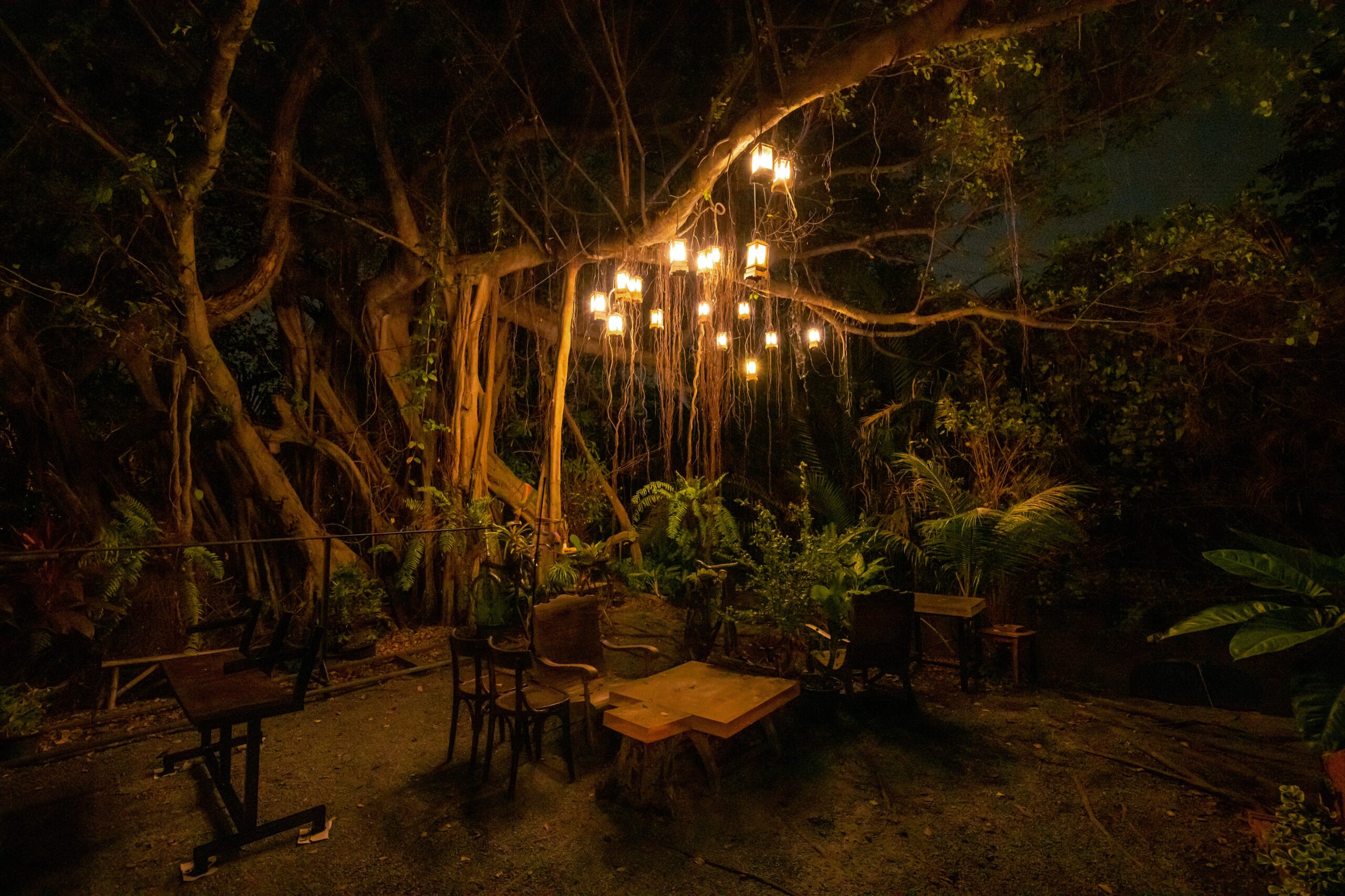 Indoors, perhaps you have a lot of dark furniture, lighting, or decorative pieces, so open those windows wide, throw back the blinds and look to add in touches of natural colour and fibres in different areas. For example, you could try out a lighter coloured couch, opt for a lighter wood for your side tables, add a fresh coat of a natural, sandy coloured paint on the walls, or invest in a nice big, bright piece of art to act as a feature on a larger wall space.
Did you end up painting your front door? If so, it's now in need of showing off! Wall lights and sconces on either side will help to add a pleasant touch and a more welcoming feel for anyone visiting after dark. Also, if you opted for a brighter colour, let that door be seen both day and night!
Window Wow-Factor
Do your windows show off your dog's wet nose marks, children's handprints or dust and dirt remnants left behind from the rain and wind? It might be worth your while investing in a professional window cleaner to come and make your glass sparkle! Otherwise, pick a nice sunny day (although this Spring, it's hard to trust the weather report on which day that will be), and get out there with your soap, broom (make sure you have an extendable for higher windows), and your hose and make a day of it! Crank the tunes and reap the results from your efforts!
Now that your windows are fresh and sparkly, what do you have framing them? Do you have blinds? Are they dusty and need of a clean, or even a replacement? Metal blinds are certainly a lot easier to clean (although they can take some patience), but the result is certainly worthwhile. If you have curtains, do they match how you're wanting your home to feel? Are they light and clean feeling? Are they dark or dowdy? Perhaps it's time to talk to an expert and get them to measure your windows for some fresh new threads.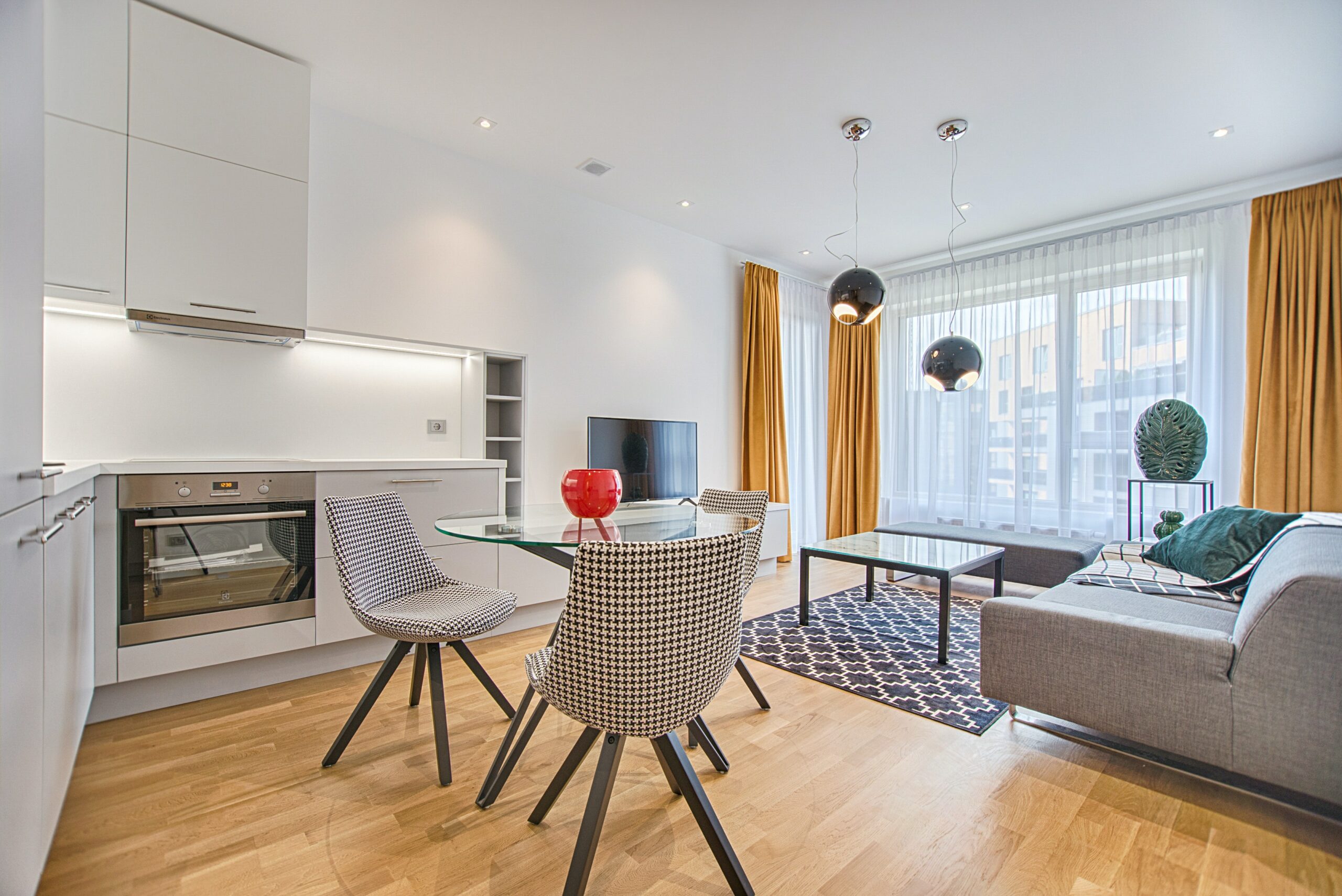 Lighten The Linens
Speaking of threads, how are your linens? Do you close your bedroom door when visitors come over because your duvet cover screams 1980's floral, or has it become a nice 'used' shade of white? Give your room a spruce up with a crisp, new duvet colour, either in a nice fresh white, or a pop of colour (whether you go bold or more neutral). Again, moving items around in your room can give it a new feel, or perhaps even add in some indoor plants to give it an even fresher vibe. Hello there, new fig tree!
Are you still tucking in sheets covered in bobbles that really aren't that soft anymore? Do you still have flannel sheets on and not quite sure what you'd like for the warmer months ahead? Why not treat yourself (and your family) to some silky-soft sheets this summer – really bask in comfort with some Egyptian cotton styles.
If you haven't heard already, you can now get 'weighted blankets' that encourage a better night's sleep, regardless of if you get too hot or cold. For summer, cooling blanket options help to absorb and dispense unnecessary body heat to keep your temperature at a comfortable level all night long. And after last summer, we need all the help we can get!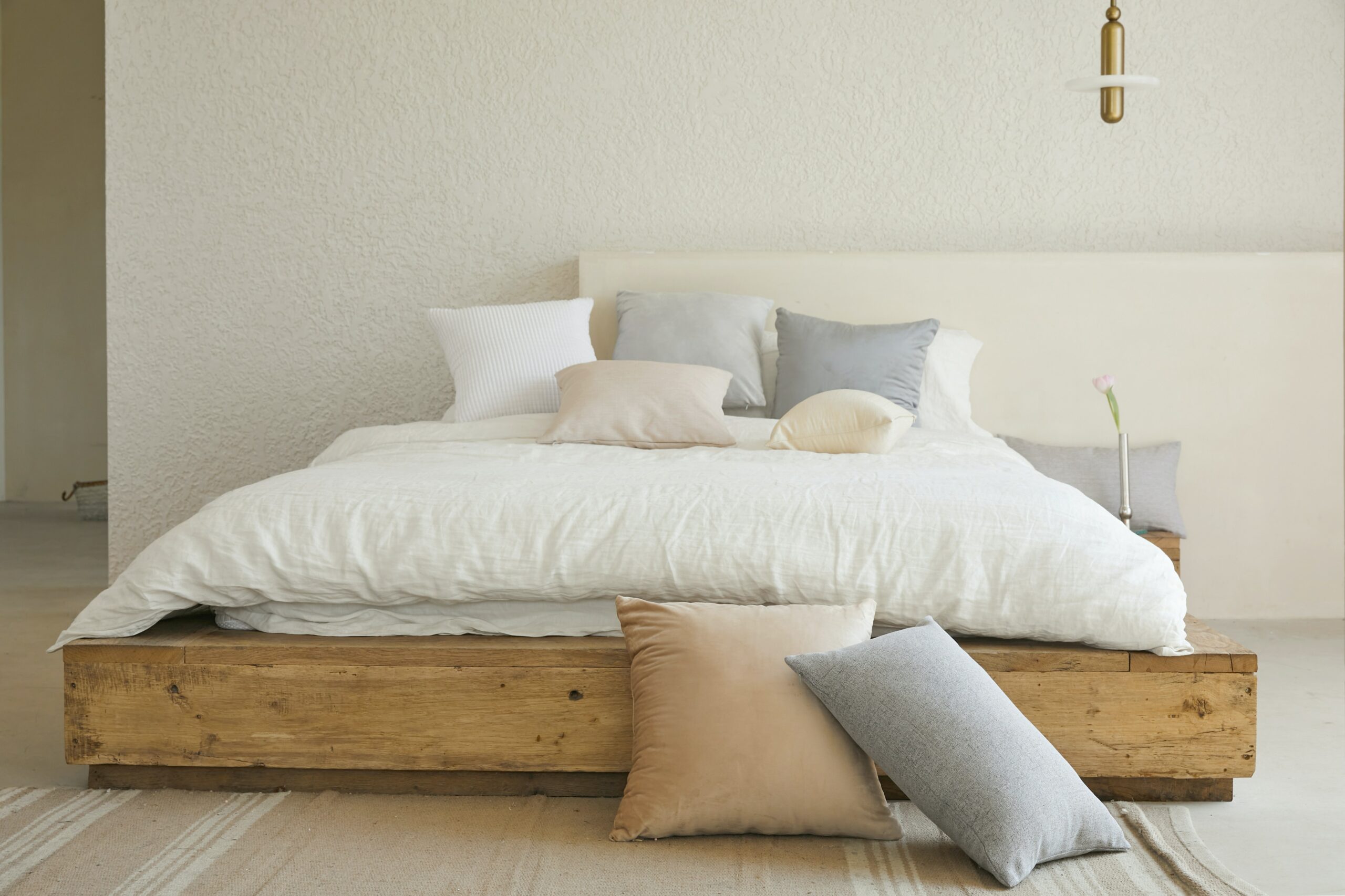 Your home is your sanctuary. Where you go to escape the world and feel comfortable and at peace. If you're feeling there's an area that can be cleaned, painted, removed, replaced, or even just moved somewhere different, the littlest changes really can make a big difference.
And if it's the house itself that you're just not feeling any longer, we know of some people that would be more than happy to help you with that… Our expert REALTORS® are deeply connected throughout Vancouver and the Sea to Sky and are ready to help talk you through what would make you feel more at home in a home. They know the neighbourhoods; they know the market and they know how to help you #findyourhavn.