This time last year, we were looking forward to what promised to be another strong year in local real estate. In mid-March, though, the COVID-19 pandemic made any past predictions irrelevant, with even Metro Vancouver's robust housing market forced to hit the brakes. After a brief pause in spring, while everyone got their bearings and adjusted to the New Normal, 2020 finished strong. But what's in store for 2021?
We checked in with Stilhavn's own Corey Martin to hear more about how last year went and learn what to expect in the coming year. Long story short? Whether you're a buyer or a seller, there's plenty to look forward to!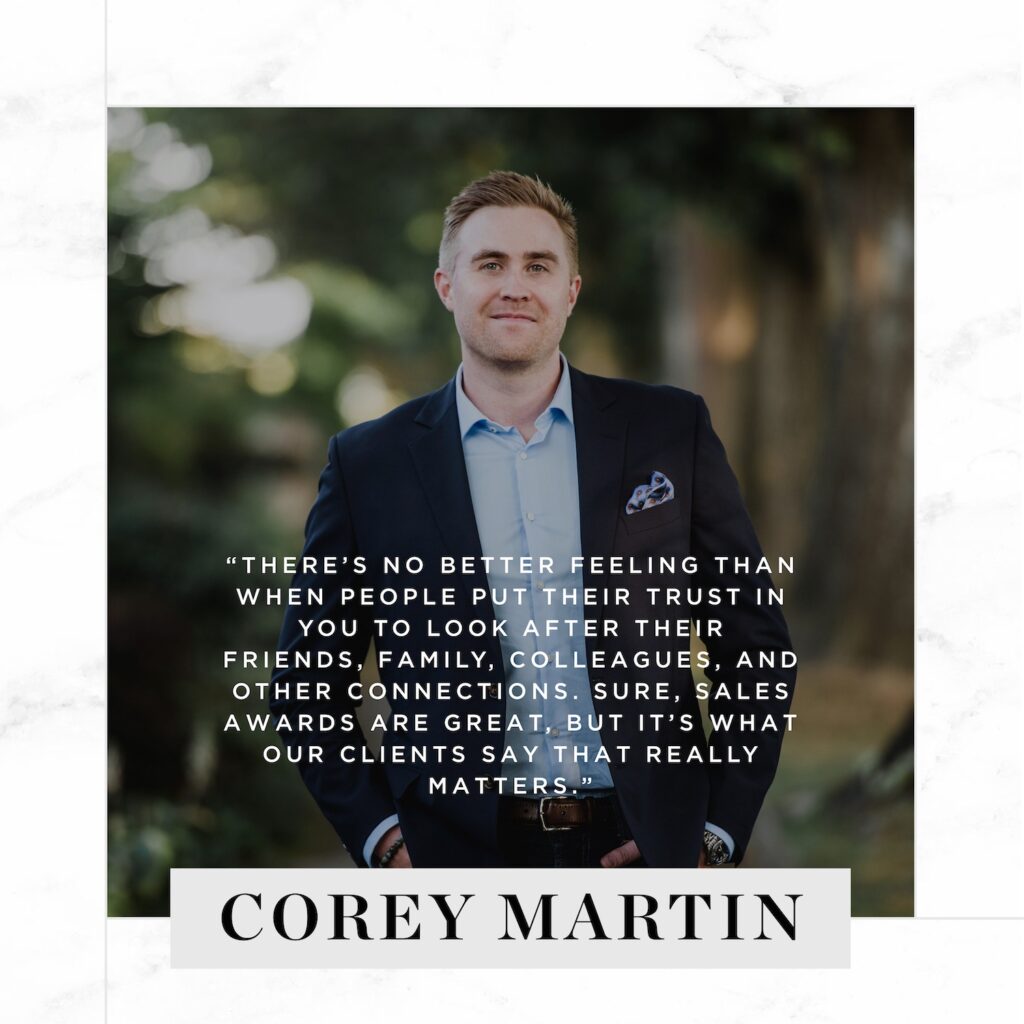 We know that March 2020 was a very unusual time in local real estate. In your experience, how quickly did the market start to pick up after the first lockdown? 
We started to see an increase in activity by mid-April, but things really started to get busy again in May. 
What was the busiest month of 2020 for the R&D Group?
Our team was fortunate to be steadily busy throughout the year, but September and October were definitely our busiest months. It's also worth noting that the summer months in 2020 were abnormally active compared to previous years. Last summer's sales were record-breaking.
Did anything surprise you about the market in 2020? 
We anticipated that we would see a bump in activity, but I don't think many people predicted the trajectory the market took right up to the end of the year. Even with all of the changes, demand never dropped—it just paused for a while.
What were the most popular property types in 2020? Do you see that trend continuing? 
Detached houses were the hottest commodity last year, and that will likely continue this year. Families previously living in strata properties quickly realized they needed more space at home to accommodate workspaces or yards for the kids through the COVID shutdowns.
What do you see buyers looking for right now? 
A bit more room to breathe! People are moving from 1-bedroom to 2-bedroom condos, or from downtown highrises to East Van houses. They're looking for larger homes with yards on the North Shore or in the 'burbs. Some buyers are even making total lifestyle shifts and heading to Vancouver Island or up the Sea To Sky to take advantage of BC's amazing outdoor amenities.
Do you think people are looking to stay in the city, or is the North Shore or Sea to Sky more popular among today's buyers?
East Vancouver, North Vancouver, Squamish, and Whistler are especially popular right now, but the North Shore and Sea To Sky have definitely seen a significant uptick in buyers' interest. 
People who love the outdoors but were previously hesitant to commute over the bridges have largely decided that the tradeoffs, including having more space and being surrounded by nature, make it worthwhile. These days, the commute is even less of a factor with more people working from home.
What's the general mood among sellers?
Sellers in Vancouver are excited at the prospect of strong sales when moving to a less competitive market. Those looking to upsize locally are a bit nervous about selling before they have a new home secured, though. These worries are definitely exacerbated by a significant lack of supply!
Do you have any advice for new buyers in 2021? 
Make sure you have all of your ducks in a row! A strong mortgage professional and great REALTOR working on your behalf are essential. The market is very fast-paced and competitive. If you aren't totally prepped and ready to go, you could miss out on the home you really want. 
What do you predict for Vancouver's real estate market in 2021?
I predict more of the same! The market in 2021 has been on fire right out of the gates. 
Not everyone can up and move quickly; in fact, sellers often take years to finally commit to selling. Usually, these delays are based on things like their children's school years, timing their retirement, or a simple fear of change. We expect that many people who were on the fence in 2020 will commit to a move in 2021. 
Interest rates are still very low and are not expected to go up anytime soon, so buyer demand is unlikely to go down at this point, especially since there's finally a light at the end of the COVID-19 tunnel! Even with all of these considerations, we're predicting a robust market in Greater Vancouver for the foreseeable future. 
Talk to a trusted Stilhavn REALTOR today
It looks like Metro Vancouver's housing market will continue to outperform expectations, so if you're ready to get started on your next real estate transaction, get in touch today. If you have any questions, just contact a Stilhavn REALTOR®—we're here to help.