At Stilhavn, we love that we get to live and work amongst such diversity in our markets. And we don't only mean our cultures, arts, and religions, but those found within our real estate industry too. On the daily, we get to work within such an incredible melting post of neighbourhoods, property types and of course, agents!
Speaking of agents, meet one of our new family members, Gavin!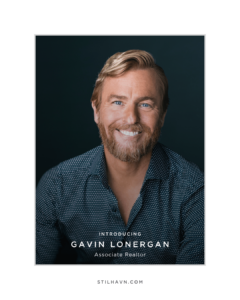 Background
Gavin segued into the world of real estate after working in the residential construction industry for 22 years, honing his skills as a carpenter and contractor. It was during this time that he discovered his love for working and developing relationships with clients, and began growing his skills kit with project experience in construction, code and development.
With a passion for construction from early on, Gavin's work has since made it into, and onto the covers of two Western Living magazines as well as featured on many online sites over the years.
Take a peek at some below: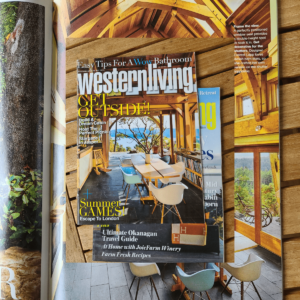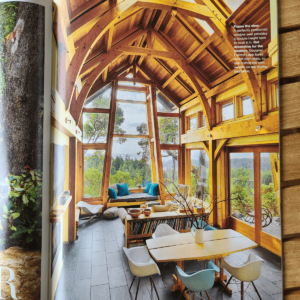 Real Estate
Having grown up in southern Ontario, Gavin moved West to Vancouver in 1988 to attend KPU, shifting across to Pender Island in 2002 where he enjoyed time as a father, raising two (now grown and independent) boys, as well as building homes.
In 2019, Gavin received his Real Estate license and decided to move back to the big city to pursue its bustling property market.
Gavin's knowledge and experience is essential to adding value to his clients and he works hard to make sure that he's the best asset he can be to his clientele. And it goes to show that hard work pays off, having won two sales achievement awards in his first two years in the industry.
Why Stilhavn?
Having recently joined forces with our powerhouse of agents at Stilhavn, Gavin comments that, "I'm proud to join a brokerage with such an impressive team of top-performing licensees in one of the most beautiful cities in the world. I believe that if you want to succeed, you need to surround yourself with people who succeed, and if you want to be the best, you have to be on the best team. That's why I'm with Stilhavn, it has tremendous positive energy." 
With goals professionally in the industry and personally as a realtor, Gavin plans to continue developing his knowledge of this large, diverse, and constantly evolving market. For Gavin, the best thing about the Vancouver market is its "tremendous diversity in products", but most of all, his love for 'downtown'.
When he's not thinking about Real Estate, Gavin enjoys weight training and playing guitar. You can also find Gavin wandering to the Aquabus for a trip over to peruse the Granville Island markets.
Q&A:
Q: What are your top tips for buyers looking to call Vancouver home?
A: This is a toughie! tough Before I offer any advice or opinion on a matter like this, I make sure I ask a lot of questions. The answer is entirely dependent on my client's individual situation, and the better I know my client the better I can advise them.