Born and raised in North Vancouver, Erika has called this area home for the past 25 years. One of the greatest benefits to being a local realtor is being able to understand and appreciate the unique benefits to the city and each of its surrounding neighbourhoods – from the beautiful outdoors, community vibe and culture as well as the little extras that you would only learn about over time. There's something for everyone here, and that's what Erika loves most about this city.
"Over the past 10 years I've worked in various sales and customer service roles, and the connections I made with those around me were my favourite part of every job. It wasn't until I started on the hunt for a place of my own that I realized my passion for helping people as well as real estate were ultimately tied together."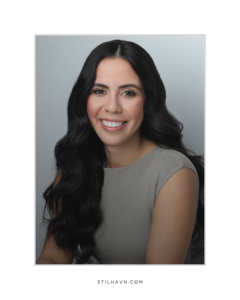 While still relatively new to the industry, Erika is hungry and ready to share her knowledge and passion with those around her. When it comes to working with clients, trust and transparency come first. "To create a strong working foundation, I believe it is important to lead with integrity, as that creates a relationship where you become the person people trust and come to with their needs – I want to be that person."
Educating her clients every step of the way is also high on the list for Erika, choosing to provide as much information and clarity around the buying or selling process so that the best possible decisions can be made. "Real estate transactions are big investments and can be a stressful process at times. I want to ease that stress and make sure every transaction turns out to be a success".
Outside of the real estate world, you'll find Erika out for a walk amongst the forests on the North Shore, working out at her local fitness studio, seeking out the brunch spot with friends… or all of the above!
Q.  If you were to show someone around who was new to Vancouver, where would you take them first?
A.  Definitely Deep Cove. There's nothing like going paddle boarding on the inlet and then grabbing a coffee and a doughnut from Honey's while taking in the panoramic mountain and ocean views. That to me is a true taste of local Vancouver life.