When we sit around the dinner table as children, there are many topics that get discussed. For some of our agents, it was these moments and conversations that helped to spur lifelong interests and passions. Even ones that would turn into careers!
Meet Ira Gordon-Collins.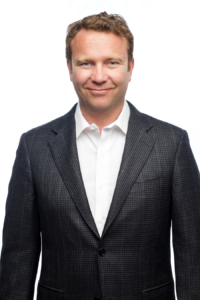 Background
As the son of two architects, Ira had a keen interest for home design, architecture, and construction from an early age. In fact, these subjects are what you heard being discussed around his dinner table almost every day. This family passion then led Ira to learn to finish carpentry and drove him further to learn any trade he could get his hands on; masonry, decorative painting… you name it! 
They say your background defines who you are, and for Ira, he couldn't agree more. "Our family business set the stage for a love of real estate, and I believe my unique experiences and knowledge provide unparalleled value to my clients in our market."
Home Is Where the Heart Is
As a Vancouver local, it's the North Shore that Ira calls home. Over the years he has seen many significant and positive changes to the area, including the development of local neighbourhoods. The area has grown to encompass a great mix of both ages and families coming together from all demographics, along with the development of public attractions and amenities – including the recent re-emergence of the Shipyards (turning industrial land into a fantastic public plaza) – which has helped to create something to do for everyone.  
Boasting world-class trails for mountain biking and hiking, two ski hills, along with beautiful beaches and parks for families to enjoy, Ira also credits the amazing cultural and growing food scene as wonderful invitations for both visitors and new residents alike.  
"The North Shore is so close to downtown with all the amenities and services the big city has to offer, however the mix of both urban and rural living here, along with access to nature and world class recreation, makes it feel at times that you are in both a resort and/or a remote place. We really have it all!" 
Passion For Real Estate
As much as Ira loves to spend his time immersed in the outdoors, Ira works hard as a multi-award-winning Realtor®. With his unique background and understanding of design and architecture, Ira's goal as an agent is to provide his clients with a level of knowledge and expertise in these areas that is unmatched in the current market.   
Now, with over 13 years of real estate experience, Ira is excited to be making a fresh start as a part of our Stilhavn family. 
"Stilhavn meticulously vets agents interested in joining the firm, inviting only top performers with years of experience in the business. This results in a collection of outstanding individuals, many of whom I have had the pleasure of working with over the years. Most importantly, the primary philosophy of the company is to collaborate, share, and promote each other's work. I am drawn to this approach as it greatly benefits my clients, helping to provide more targeted exposure to their listings while aligning with my marketing and promotional vision, and finally, for what it's worth, it's a lot of fun!" 
Downtime
Although dedicated agent, Ira is also a dedicated family man, devoting most of his time outside of work to his children, Liam and Lila, along with his wonderful wife Allison. Together they enjoy spending time outdoors having fun together, or recharging and connecting at their family cabin which sits off the grid in the Howe Sound.  
And in case you were wondering, his carpentry and building skills still get put to good use, with Ira often found swinging a hammer and working on his latest project around the home or cabin. His love for design and knack for creating unique and beautiful pieces leaves his home and garden well decorated with feature pieces that in his eyes make his oasis even more lovely.   
Q&A
Q:  What are the Top 3 spots you love about the North Shore, and why?  A:  
1) Eagle Harbour – It's a great community, has budding diverse demographic and one of the more affordable locations in West Vancouver. It has a rural setting with beautiful beaches and is one of the places on the North Shore you can visit or live and feel like you are somewhere else.  
2) Lynn Valley – It has a great mix of all demographics, beautiful parks, and clean safe neighbourhoods. It feels rural however great access to all the urban delights!  
3) Deep Cove – A true gem of the Lower Mainland with some of the most charming neighbourhoods in the North Shore that truly has it all… Great beaches, restaurants, shops, hiking, kayaking, you name it. Perhaps the best part about Deep Cove, is how much the people from there love it!