If you have a question about Vancouver (especially when it comes to the city's best patios), Ben Chimes of the Chimes Real Estate Group is the perfect person to ask. One of Stilhavn's founding partners and a cornerstone in the Real Estate community, Ben's called Kitsilano home for over 20 years now, and he's all about West Coast living, rain or shine.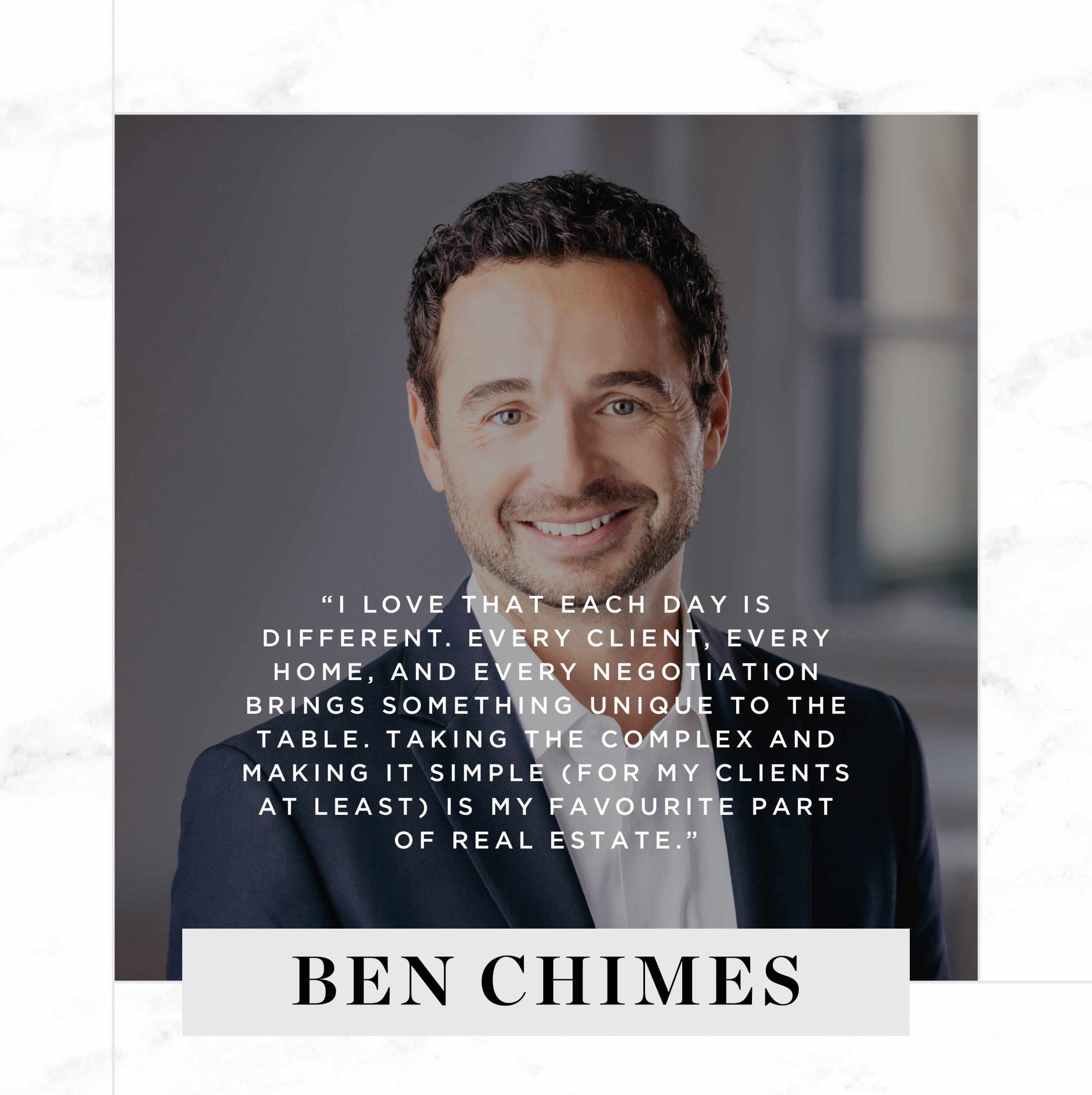 "Summer in Vancouver is magic; the energy is incredible. Every patio is full, the seawall is packed with people, and everyone's just outside having a good time," says Ben. "I know the rain can be a challenge for some, but I grew up here, and I actually find it peaceful. And the winters? Well, sometimes you have to go to Whistler to appreciate the winters, but it's nice that we have that option so close to home."

Ben's lifelong love of Vancouver's character and culture helped inspire him to follow a career in Real Estate — along with a fundamental passion for all things property, whether looking at homes, renovating them, or investing.
Career Accomplishments & Expertise
Ben has 15 years of real estate experience under his belt. During his career, he's achieved several major industry milestones, including being named a member of the Real Estate Board of Vancouver President's Club for multiple years — a distinction given to the top 1% of Vancouver real estate agents.
A digital native at heart, Ben credits his success in part to his technological know-how and his skill at earning clients the broadest possible exposure in the marketplace. On the day-to-day, though, his favourite part of his job comes down to client service and problem-solving.  "I love taking complex situations and simplifying them for my clients. I want to show each one of my clients how much I care, that I've caught all the details."
Ben's Ideal Vancouver Day
Outside of exploring Kitsilano, Ben's ideal day is pretty simple. "I'm happiest on a tennis court in the morning, in an open house in the afternoon, and at Nook or Au Comptoir in the evening." If spending the day at home, he'd prefer to actually spend it outside his home, on his patio (if the weather cooperates). 
"The patio is my favourite space, for sure. I love to entertain, and I love to be outdoors. Enjoying some wine by the fire in the fresh air is my favourite way to enjoy my home."
Q&A
Q: What is your favourite memory in your home?
A:  The first time I hosted my family for Christmas. I'd never had the space to do that before, and it was a real joy for me to be able to bring my family in and take care of them over the holidays.