Even if Bret Schillebeeckx hasn't helped you buy or sell a home, he's likely helped one of your friends. As a Personal Real Estate Corporation and part of the Stilhavn Team, Bret has been a Medallion Club REALTOR® for the past 16 years, and he's showing no signs of slowing down.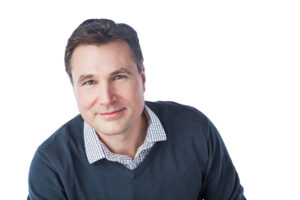 A Realtor With Passion
As a local Vancouverite, Bret knows his way around the city's different neighbourhoods. "I've loved watching the city grow into a cultural hub," he says.
Bret's extensive local knowledge and years of experience have helped him find the right fit for each of his clients. Bret is proud to say that 99.9% of his business comes from repeat referrals, each of which reinforces his award-winning service.
"My business is helping my clients achieve their goals," he says. "My passion is the process of getting there." 
Bret is dedicated to helping his clients achieve their real estate goals. He considers the life-long relationships he forms with clients one of his favourite aspects of the business.

Bret's Top Picks
Though Bret is most often with clients and open houses on the weekend, he sets aside time to visit Kits Beach – his favourite spot in town. Kitsilano's vibrant personality and beachfront location make it Bret's favourite neighbourhood in the city.
Brett understands that buying or selling a home is a big deal because he's been there before. His greatest achievement outside of work has been living in his dream home. In fact, his favourite place to be is home, sitting around the dinner table with his family. 
Q & A
Q: Why did you become a REALTOR®?
A: I wanted to create my own business and destiny.