The Team
We are thrilled to welcome another incredible team to our Okanagan Stilhavn office.
Meet Shannon Styles and Mark Hetherington, the influential duo that make up Styles + Hetherington.
Long before the internet, satellites and social media, and although Mark and Shannon lived in different cities when they met back in the 1980's, the mutual respect for each other has fostered the partnership they have today.
In 2009, they combined their real estate skills, experience and knowledge to form their dynamic partnership. This was an easy process for Mark and Shannon as they shared the same goals of wanting to be part of a growing city, with continuous cultural growth, a sense of community, and strong economic health.
With Mark's proven track record and Shannon's high-quality reputation, they knew their skills would be complimentary to service their clients. The added bonus was due to their community involvement back then, many clients, friends and family were already intertwined. To them, it was an opportunity to work together and provide additional resources to their clients.
Now 14 years later with a successful partnership, get comfy and join us in getting to know a bit more about Shannon and Mark…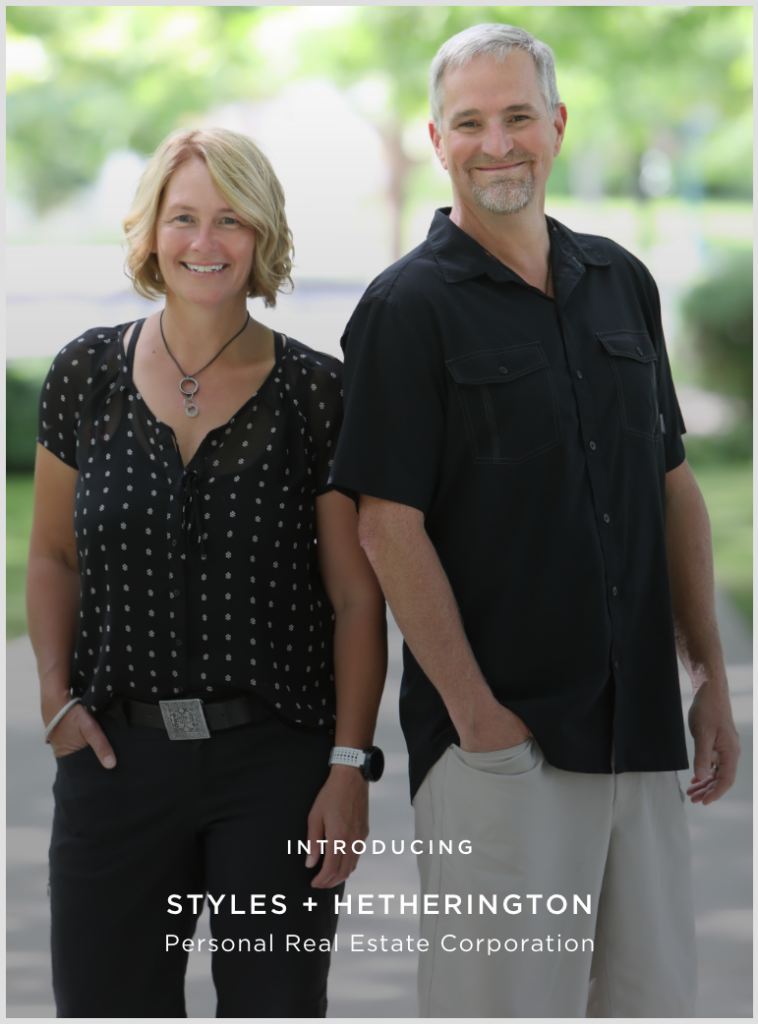 Meet Shannon
From a young age, Shannon learned the value of investing in an opportunity that would create a unique life experience to shape a family's future.
Born in Calgary, Shannon's family vacationed in the beautiful Okanagan back in 1975-76 and loved it so much they purchased a resort (Beacon Beach Resort), only to relocate there one year later. The property is now home to the well-known Manteo Waterfront Resort and is within a kilometre of our current Stilhavn office. During this time Shannon learned the importance of hard work, risk assessment, productive culture, and community.  This passion ignited a spark in her to begin working at The Hotel Eldorado, and then as the Manager of a Championship Golf Course. From there it expanded with the opportunity to work with a local developer and become a licensed Realtor.
During her time as a agent in the Okanagan, Shannon has:
• Witnessed many aspects of positive growth to the area;
• Worked with a wide variety of clients with diversified goals;
• Helped a local not-for-profit agency relocate to decrease capital expenditures and better utilize resources;
• Facilitated purchases of land for development;
• Researched by-law regulations and zoning;
• Assisted everyone from first-time home buyers to seniors; and
• Provided expert guidance on buying and selling townhomes, single family homes as well as acreages
Time and time again, Shannon's clients return to her when it is time for them to upsize, downsize or make a change. As a top-producing Realtor, Shannon is excited for her team to now be a part of the wider Stilhavn family – loving the boutique feel of the brokerage and the future opportunities it will offer. Working with Stilhavn, Shannon will continue to provide high-quality honest communication, advice and service to her clients.
When she's not busy working, you'll find Shannon golfing, skiing, hiking or biking on many of the incredible local trails with her hubby, or spending quality time with her many friends and large family, which luckily happens to include 3 grand-kids.
Meet Mark 
Mark moved to West Kelowna in 1975 where he grew up to study Economics at OUC (Okanagan University College). A man who seeks adventure, Mark has spent time teaching English in Korea, working as a youth counsellor, and working on sailboats for three years, sailing from the Arctic Ocean in Norway all the way south to New Zealand.
When the Okanagan called him home again, Mark thought it was time to fit into some more "responsible" shoes and made headway in the banking industry. Not one to enjoy a four-wall work life, two years later Mark found himself introduced to a developer who was looking for an agent to sell up at Big White Ski Resort in the 2005-06 season. Enter, the world of Real Estate.
Mark's engaging personality, good sense of humour, and down-to-earth approach to life has enabled him to build and maintain many friendships and clients around the world. His wealth of local Okanagan knowledge and experience has led him to become a leading expert when advising international buyers and sellers on residential and investment properties.
As a husband and father of two young girls, Mark continues to be a part of community growth. Passionate about the community he lives in, Mark spends a lot of his time giving back through volunteerism with local sports. You will often find him on a Friday evening or Sunday afternoon either coaching his daughter's sports teams, refereeing local high school rugby games or the Okanagan Sun Football games. It is important to Mark to create a social connection and a sense of belonging for all community members. Each of Mark's local client connections have been built on trust, high-quality service, communication and solid advice.
All seasons are favourites for Mark, and when he's not out exploring the best of Kelowna in summer, you'll find him and his family enjoying the winter weather at Big White Ski Resort.
Joining Stilhavn, Mark looks forward to being part of a small, dedicated team with the same integrity himself and Shannon hold and continuing to keep doing what they have been doing – making new and existing clients happy!
As a client working with Styles + Hetherington, you get the benefit of working with two agents that possess complimentary skills and always work to assist and support their clients needs. You will be heard, respected and provided with exceptional service…