When it comes to real estate, our agents don't solely focus on finding the perfect havn for their clients but enjoy the process of searching for their own dream sanctuary also.
Agents like Madison Perry appreciate that finding the perfect space to call home means more than having four walls and a place to sleep at night. It's about creating a space that you can't wait to get home to and share with loved ones.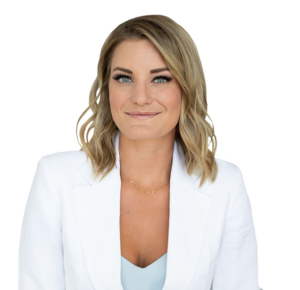 Having recently completed a full renovation on her Pemberton home, Madison is in the midst of creating a whole new set of memories. After opening up walls to make her dining area, kitchen and living room all freshly open concept, she says it's the best space to invite all of her girlfriends over for a potluck where everyone can relax and connect, and best of all, create new friendships.
It's through understanding what the meaning of 'home' can really become to us that allows our agents to connect on a deeper level with our clients.
Background
Growing up with real estate in her family – her sister a successful agent in Vancouver and her father a top producer throughout her childhood years – Madison has been helping to host open houses from a young age and has many stories to tell.
"I have always had a passion for real estate investing and flipping homes, therefore I love helping my clients achieve their dreams in this industry." 
As a Whistler-based agent, Madison has always been drawn to the beauty of the area. Having been a part of her life since she was just little, Whistler in her words is "just magic". "I love the sense of community and like-mindedness that we all share for the outdoors".
Love Where You Live
Now, as a proud local for over 16 years, Madison has a deep understanding of the many neighbourhoods that can be found here. With each offering something unique along with proximity to the many attractions and activities that Whistler is famous for (such as the ski hills, lakes, resort village and hiking and biking trails), there's the perfect lakefront, mountainside, or scenic vista home to suit everyone.
Dedicated to sharing the beauty of the area with clients so they can experience the wonder and changes throughout each season also, Madison makes sure to take time to still soak it all up herself. With summer filled with lake visits, patio lunches and adventures with her horse Spartan, Madison just as much looks forward to the cooler months where she can hit the slopes in her lunch break before enjoying a bite at Christine's.
When you love where you work and what you do, it doesn't feel like a job to help showcase the type of lifestyles locals get to have in an area like Whistler.
Our Whistler-based agents are proud of what the area has to offer and the opportunities it can create for families and individuals alike, therefore our Realtors® like Madison work hard to ensure the upmost attention to detail with every interaction and work hard to find each buyer their piece of mountain paradise.
Why Stilhavn?
Having spent six months with Stilhavn back in 2018, Madison is thrilled to be back on board and working alongside agents to represent our brand. "I've been looking forward to coming back ever since. Everyone shares the same passion for this career, and I love being amongst the other top producers in the industry. It's a great group of high achievers."
Looking ahead, Madison aims to sustain the business she has built so far and continue to have fun every step of the way.