Stilhavn is thrilled to welcome The Mary Cleaver Group to our top-performing family of REALTORS®.
The Mary Cleaver Group are a local real estate brand, with all their agents living and working in Vancouver, serving the city they love.
As part of the Medallion Club (which represents the top 10% of REALTORS® in greater Vancouver, they have been consistently top producers, having achieved Diamond Team status while with RE/MAX in recent years.
Not only are they passionate about finding their clients their perfect #havn, but they also consider the environment as they work, making choices that reduce waste and aim to lower their carbon footprint as much as they can.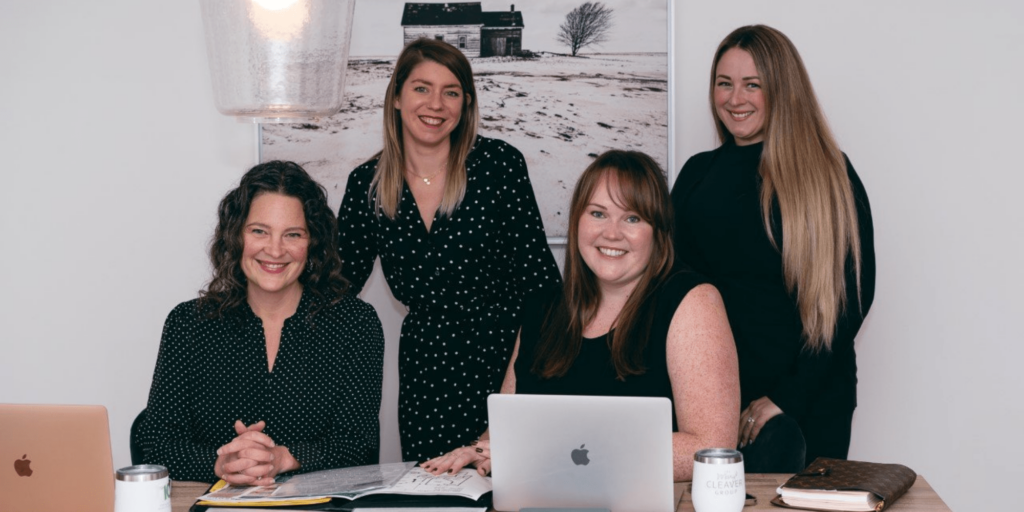 Left to Right: Mary Cleaver (Partner), Marine Dansette (Administrative Manager), Amy Trebelco (Partner) and Danielle Desjarlais (Real Estate Advisor)
Why Choose The Mary Cleaver Group?
Put simply, they know real estate. As a team, they understand that the purchase or sale of a home is about you, their client, not about them. They want you feel confident that you have selected the best fit of real estate professional to guide them along their buying and selling journey, and it's for this reason as agents they continuously strive to have…
A broad understanding of the market;
A solid track record;
Award-winning transactions;
The ability to always negotiate the best price and terms; as well as
The know-how to make the buying or selling process as painless and enjoyable as possible
Living and working in their back yard, the team are aware of new listings the area as soon as they hit the market and are always excited to help clients find a local #havn – close to sought after shopping districts, entertainment regions, schools, transit, beaches, and parks.
Let's Meet the Agents:
Mary Cleaver
Personal Real Estate Corporation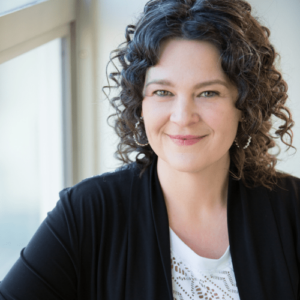 Mary is the team leader and listing specialist and has been a member of the Medallion Club (top 10% of realtors in Vancouver) since 2014. She fosters a culture of service excellence and cooperation and leads by example.
Mary is passionate about her business and helping our clients navigate the ever-changing landscape that is Vancouver real estate.
She's a busy wife and mother, and a generous supporter of BC Children's Hospital, renewable energy and environmental protection. She loves to relax on the Sunshine Coast and her East Vancouver home is usually filled with kids, friends, family, and food.
Q: What is your #1 recommendation for someone new to Vancouver to go and do or see?
A: My number one recommendation – just get to the Seawall and keep on walkin'!
Amy Trebelco
Associate Realtor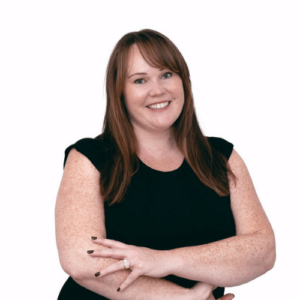 Amy has called Vancouver home for over 15 years and has been in real estate for most of that time. First time buyers are one of her specialties – ensuring her clients are well-educated and prepared for the process of buying a home – while making it fun and engaging. Amy also has a keen eye for design and can help our clients see past 'what is' and instead, be able to envision 'what could be' with the space at hand.
Amy has consistently worked with top agents throughout Vancouver. One of her strongest attributes is building rapport with other agents. When she's not with clients at open houses, on property tours, reading documents, or writing offers, Amy is spending time with her husband and their border collie in their new Grandview neighbourhood, having recently moved from Kitsilano after 14 years.
Q: What's the favourite thing about your new house that makes you love coming home to it?
A: My favorite thing about our home is opening the front door and being greeted by our dog, Moo. But past that, I love that it can be a project – I can tweak it, change the furniture, adjust hardware, or paint colours – and it's ours. Always a little project, but a labour of love, reflecting our current moods and tastes.
Danielle Desjarlais
Associate Realtor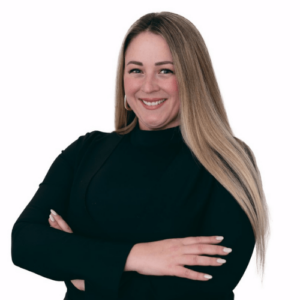 Back in 2019, Danielle met Amy who in fact became her real estate agent, and the two quickly connected over their shared love for podcasts and the Vancouver foodie scene. When aviation was forever changed in 2020, Danielle knew it was time to explore the interest she always had in the real estate industry. Naturally, Amy was her first call. Danielle is excited to grow her career as a Vancouver realtor.
Danielle can strike up a conversation with almost anyone and is a self-proclaimed master of multitasking. Newly married and living with her husband on the Fairview Slopes, she loves spin class, her book club, and good, strong coffee.
Q: What was your 2021 highlight and what are you looking forward to most this year?
A: My highlight of 2021 was marrying my wonderful husband at a beautiful peach orchard in Kelowna. Dining and celebrating with our loved ones under a canopy of twinkling lights will be a memory that I cherish forever. In 2022 I look forward to challenging myself and taking the next steps in my career. Being mentored by my teammates has been the start to an incredible journey that I cannot wait to continue at Stilhavn.
If 2022 is your year to list your home or #findyourhavn, The Mary Cleaver Group are excited to be on board and look forward to helping you with any market questions you have or simply getting you started on the journey.