When you live in Vancouver, there's no shortage of opportunities to get out and explore the city. If you're looking to fill your lungs with crisp mountain air, though, January is the perfect time to head to Whistler for a weekend getaway.
It takes less than two hours to go from seawall to ski slope, and after a record-breaking snowfall in December, Whistler Blackcomb is ready and waiting to host skiers, snowboarders and alpine enthusiasts from around the world.
Not into skiing or snowboarding? No problem!
Whistler may be home to one of the world's greatest ski resorts, but that doesn't mean non-skiers will be stuck waiting around while their friends hit the slopes. Take a stroll along stunning nature trails, unwind at one of the many spas, or let the Whistler Village Gondola carry you up through breathtaking mountain views – there are tonnes of things to enjoy during your visit that don't involve shredding powder.
To help you make the most out of your January Whistler retreat, we've put together a list of events that you won't want to miss:
Whistler Alpenglow
Date: Monday to Sunday
Time: Sunrise and Sunset
Cost: Free!
Location: Whistler Mountains
January is one of the best months to witness the incredible phenomenon that is Whistler's Alpenglow. When the skies are clear and the sun is setting, the mountains are transformed by glowing pink, purple and deep blue hues. The Alpenglow is so visually stunning that photographers have dedicated years to capturing this surreal event.
Video source:Whistler Alpenglow with Paul Morrison from Tourism Whistler.
Whistler Pride and Ski Festival
Date: January 20 – January 27, 2019
Location: Multiple venues around Whistler
One of the biggest and best Pride ski weeks in the world is back. The 27th Annual Whistler Pride and Ski Festival is loaded with events, including skiing, snowboarding, snowmobiling, wine tastings, a pool party, a snowball dance, and so much more!
Check out the full event calendar on the official Whistler Pride website here.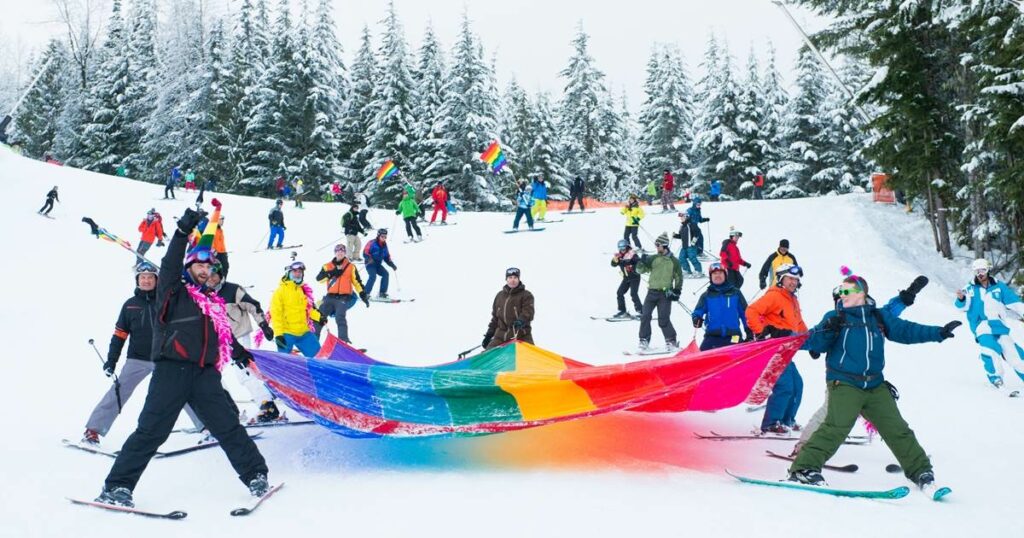 Image source: Tourism Whistler
Family Après
Dates: Mondays and Wednesdays
Time: 3:00 PM to 6:00 PM
Cost: Free!
Location: Whistler Olympic Plaza
Surrounded by snow and sparkling lights, Family Après is all about experiencing winter outdoor fun with your kids, the Canadian way. Visit Whistler Olympic Plaza select evenings through winter for free kid-friendly activities and entertainment, brought to you by the Resort Municipality of Whistler and the Province of BC.  Visit Tourism Whistler for more details.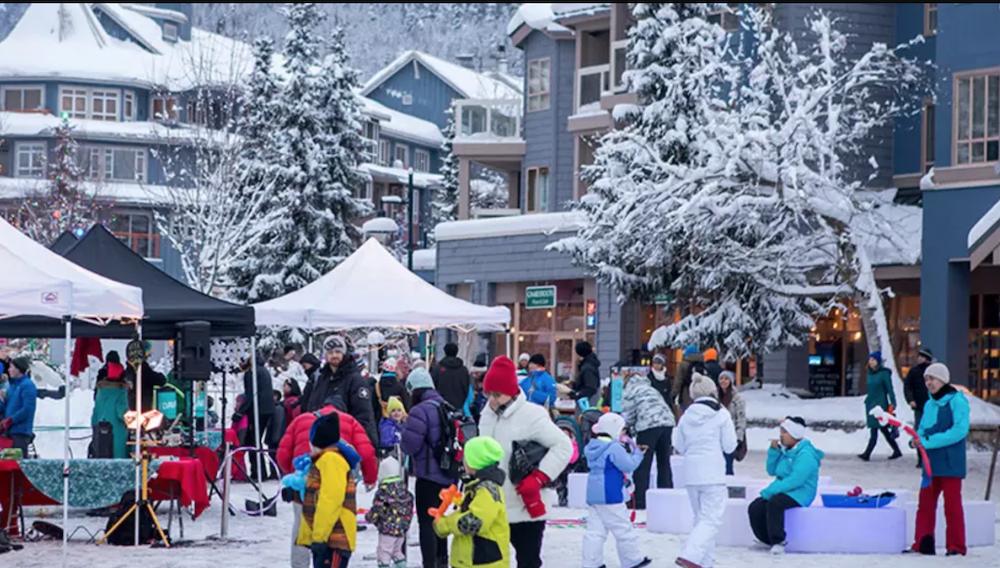 Image Source: Arts Whistler
Women's Ski Day 2019
Date: January 26th, 2019
Time: All-day event
Cost: First come, first served (registration required for some events)
Location: Whistler Olympic Park
Whistler Olympic Park invites all women to the 3rd Annual "Women's Ski Day", a full day of cross-country ski fun, learning and community!
All female visitors will receive 20% off day passes on-site for cross-country skiing and ski rentals. The event features free information clinics, a guided social ski adventure in the afternoon, and discounts from featured retailers. Head over to the event page for more information.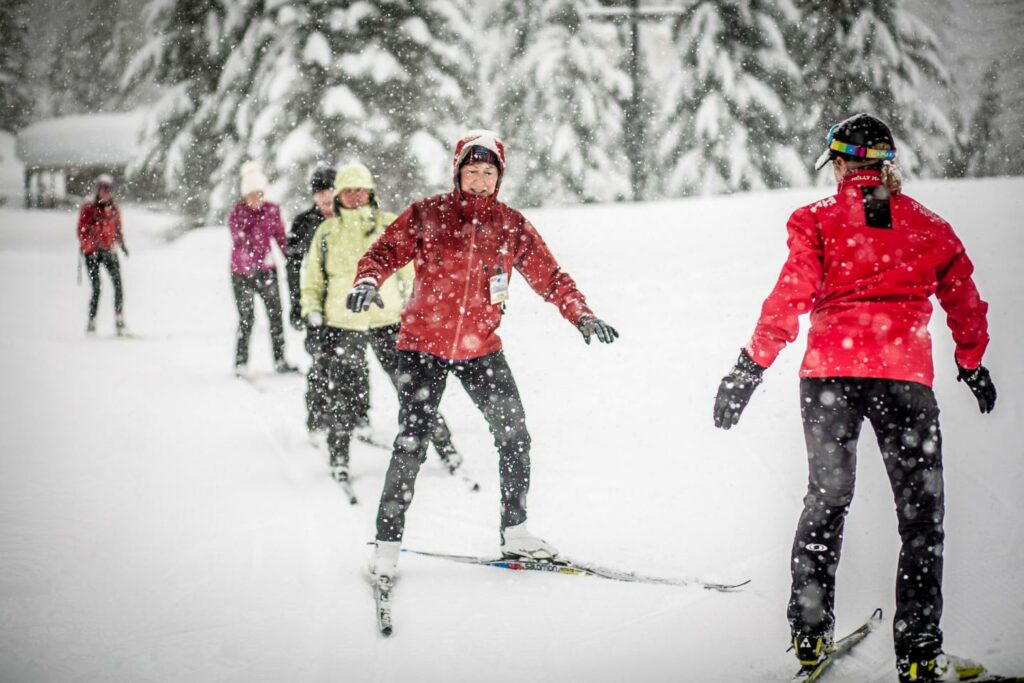 Image source: Whistler Sports Legacies
Ride Day with Roxy and Robin Van Gyn
Date: January 26th, 2019
Time: 8:00 AM to 5:00 PM
Cost: $100-$200
Location: Quicksilver Store Whistler
Grab your riding buddy and hit the slopes! Move mountains at this women's only Ride Day! This all-day event includes coaching, lunch, a mini rail jam, après, ROXY ski and snowboard gear, and more! 
Reserve your spot by purchasing tickets on Eventbrite.

Whistler Blackcomb's Fire & Ice Show
Dates: Every Sunday from Dec. 23 – March 25
Time: 6:30 PM practice / 7:00 PM show
Cost: Free!
Location: Skier's Plaza in Whistler Village (at the base of Whistler & Excalibur gondolas)
Every Sunday night during winter, watch a spectacular display of ski and snowboard skills at the legendary Fire & Ice Show in Skier's Plaza. Whistler's best skiers and riders jump and flip through a blazing ring of fire accompanied by fire spinners, a DJ and fireworks display. An electrifying evening of free, live entertainment to enjoy with family and friends.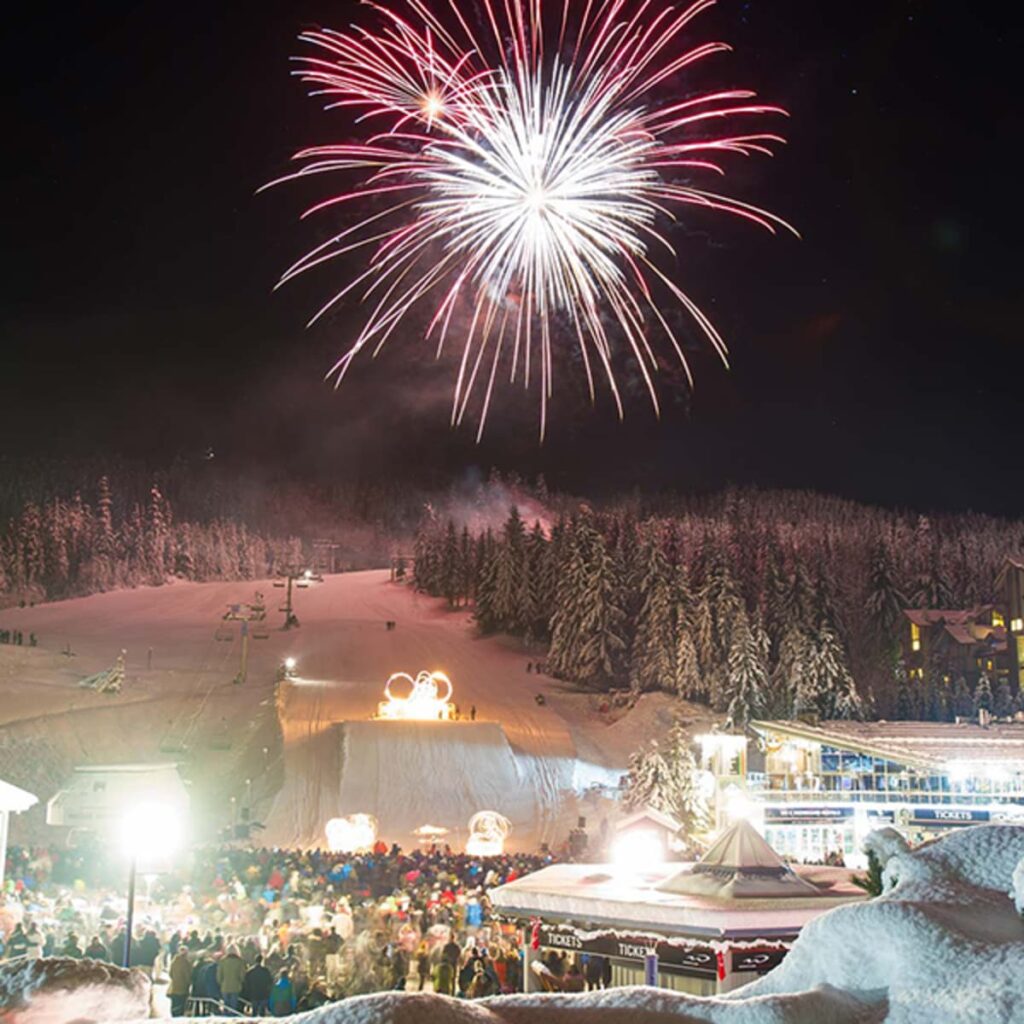 Image source: Whistler Blackcomb