With a background and degree in law, Hannah Garcia has spent a lot of time working behind the scenes. Even though she does love a well-made contract, Hannah was eager to start working hands-on with people in real estate, a field where she regularly creates and builds relationships that can last a lifetime.
Hannah's passion for people — along with a love for her home and community of Whistler — continues to drive her as a Personal Real Estate Corporation and as a part of the Stilhavn Team.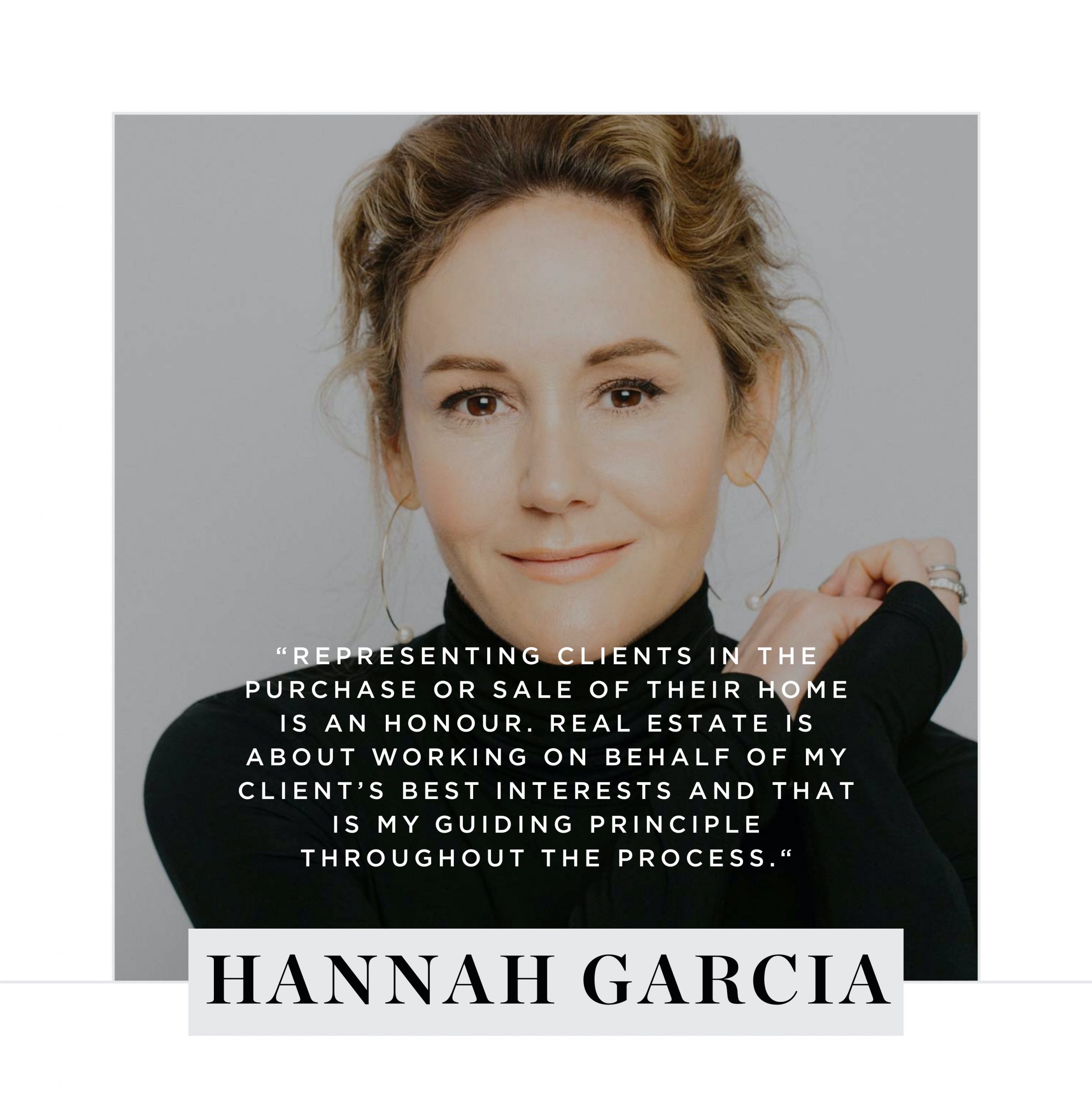 Career Accomplishments & Expertise
Hannah's expertise in legal analysis and negotiation strategies has given her an edge throughout her career. It's helped her consistently remain a top-ranked real estate agent in Whistler, Pemberton, and the Sea to Sky Corridor. 
Some of her favourite accomplishments include being named a Top 10 Whistler Real Estate Agent for six years in a row, receiving runner-up in the Best of Whistler, REALTOR Category, for Pique Newsmagazine, and surpassing $60 million in sales in a single year.
She credits these successes to her attention to her clients and works closely with each one to ensure that this important and sometimes stressful time in their lives goes as smoothly as possible. 
An Ideal Weekend in Whistler & Vancouver for Hannah
Though you can probably find Hannah at the hockey rink with her son, or biking, running, or skiing down the Whistler trails, she loves visiting Vancouver to offer a bit of contrast with the mountain lifestyle. 
"I particularly love the restaurants, shopping, people watching and overall hustle-and-bustle of downtown Vancouver," Hannah says. "If I had to pick some of my favourite neighbourhoods, it'd be Baxter Creek or White Gold in Whistler, and the North Shore and West Vancouver in the Vancouver area."
Q & A
Q: What is your favourite room in your home and why?
A: The kitchen, for sure. I love to cook and entertain and create recipes, especially cookies.