David Chen has worked in Vancouver real estate for more than ten years, but his business background is even more extensive than that. At only 16, David started working for the family business, one of the largest construction corporations in Asia.  The experience he gained working on government projects and public infrastructure made him particularly well-suited to guide potential buyers and sellers through Vancouver's sometimes complex real estate market. These days, David is a Personal Real Estate Corporation and part of the Stilhavn Team.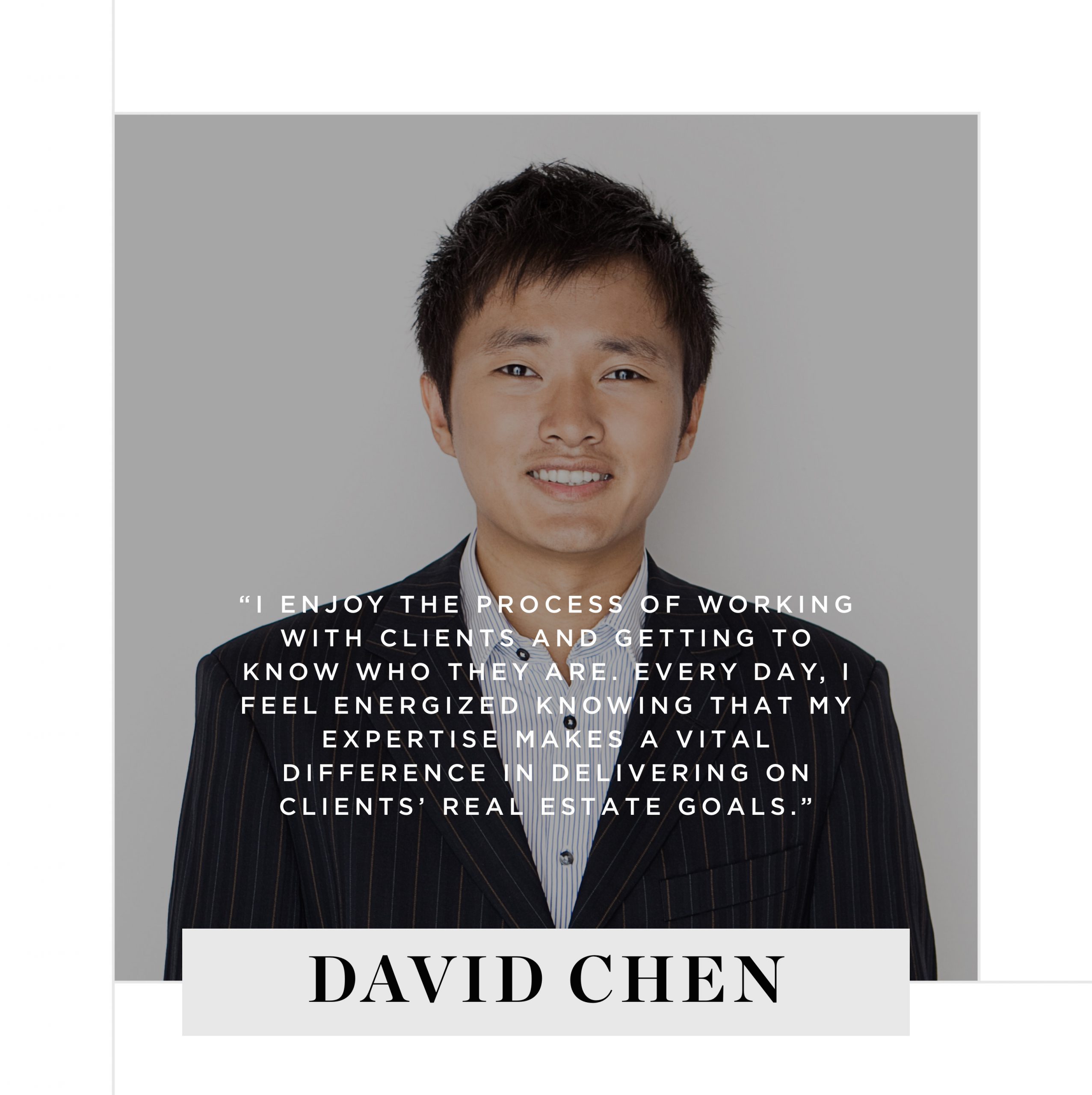 Career Highlights & Expertise
David was drawn to real estate by his relatable desire to become an investor. He purchased his first investment property in Vancouver at the age of 20. "Initially," he says, "I chose real estate because of my family's background in a related field. I soon found myself wanting to help people make the best real estate decisions, though."
Now an experienced REALTOR, David is motivated by helping his clients achieve their real estate goals. He has successfully marketed a wide variety of properties, from condos to $17 million mansions. "I love knowing that I've made a positive impact on a client's journey," he says.
David's success hasn't gone unrewarded, either: he's been recognized by the Greater Vancouver Real Estate Board's prestigious Medallion Club, which marks him as among the industry's top 10% of REALTORS.
Outside of Work
David lives in West Vancouver and enjoys spending time at Ambleside Beach. Like any good Metro Vancouver resident, David takes full advantage of the area's combination of stunning natural beauty and urban amenities. "Vancouver is a melting pot of different cultures, which can spark rare opportunities," he says. On weekends, you might find him on the trail with friends or at a restaurant with his family — maybe both on the same day!
David's also a proud member of the Children's Miracle Network and donates a portion of his income towards the Foundation every year.
Q & A
Q: What is your favorite room in your home, and why?
A: My study: it's where I go to be alone and truly reflect.