You may know Louis Sargeant, half of the Cheng Sargeant team, as a personable and professional REALTOR®. Members of his gym, Louis R. Sargeant Boxing and Fitness, also know him as a boxing coach and fitness trainer. At home, he's a husband, father, and grandfather… and a dedicated fisherman. No matter where he is or what he's doing, the people that know Louis best describe him in the same way: inspirational, encouraging, and committed.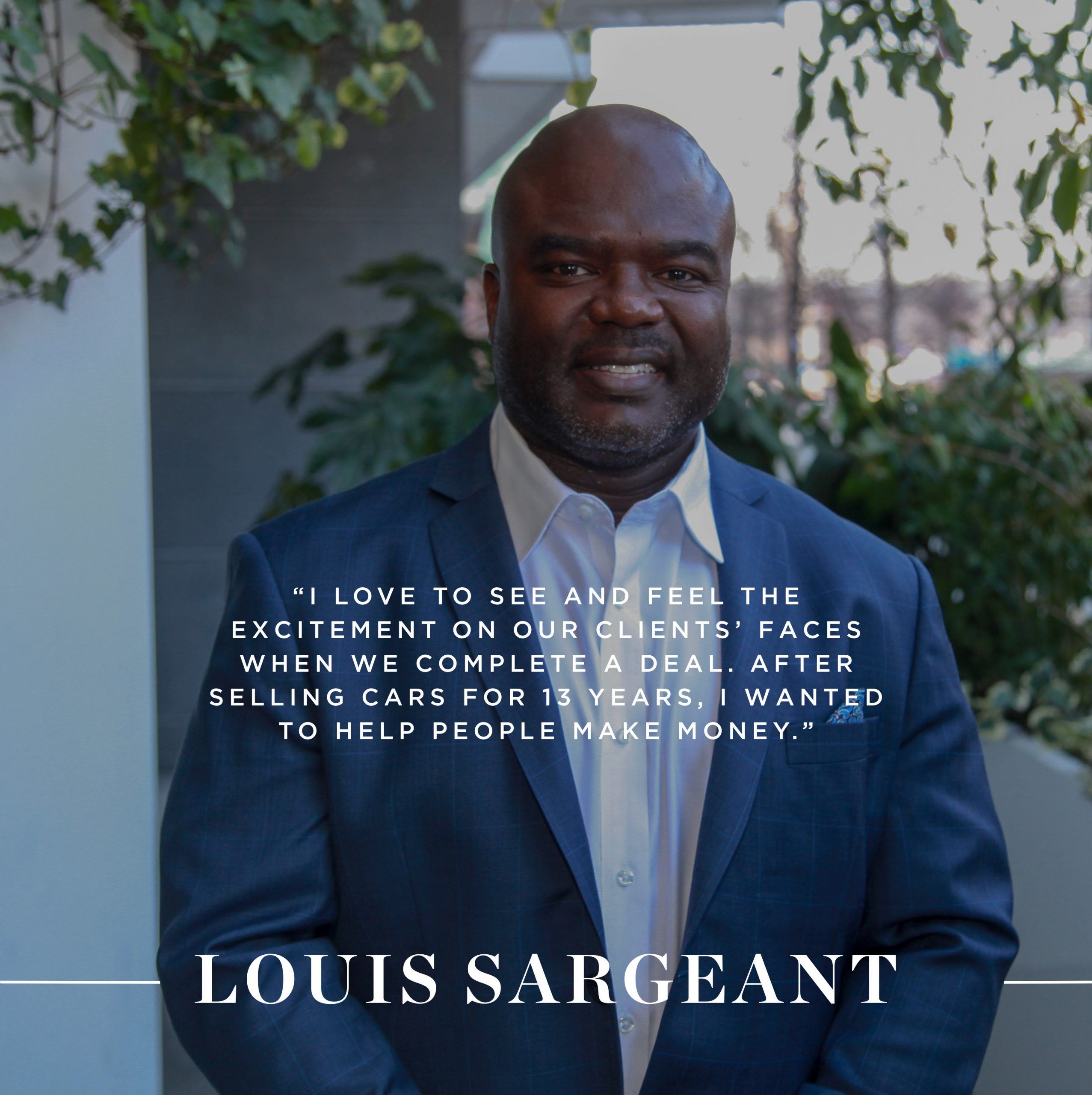 Louis brings his go-getter, straight-talker personality to the table no matter what industry he finds himself in. He looks out for his clients, helping them to achieve their goals or land their dream home. Helping people is just in Louis' nature.
Louis came to Canada from his hometown of Georgetown, Guyana in 1981, when he received a wrestling scholarship from the University of Calgary. In 1999, Louis started his professional career as a self-made fighter. He went on to become a championship-winning boxer, while simultaneously working as a car salesman.
In 2010, after thirteen years of selling cars, Louis transitioned into the real estate industry. He was ready, he says, to help people make money. The best part of being a REALTOR®?! The excitement on a client's face when they close a successful deal!
It's perhaps not surprising that Louis' history of success followed him into this industry as well. He's now a proud member of the prestigious REBGV Medallion Club, awarded to the top 10% of all REALTORS® in Metro Vancouver.
When Louis isn't busy with clients, at his gym, or with his sixteen-month old baby girl, you can find him fishing. "The water, the fish, and me; that's it," he says. He makes a point of getting outside to fish frequently – it's actually something that drew him to the city in the first place.
He brings that love of the outdoors home, too. According to Louis, the best part about his North Vancouver home is his open-concept living room that looks out onto the mountains.
Q & A:
Q: If you could be anyone, who would you be and why?
A: I would still be me, because I like me and people like me too.