Heather Mah is driven not just by client satisfaction, but also by exceeding expectations.
Selling or buying a home can be a stressful and complicated process. With this in mind, Heather uses her problem-solving attitude to help her clients, regardless of whether they're first-time home buyers or seasoned experts.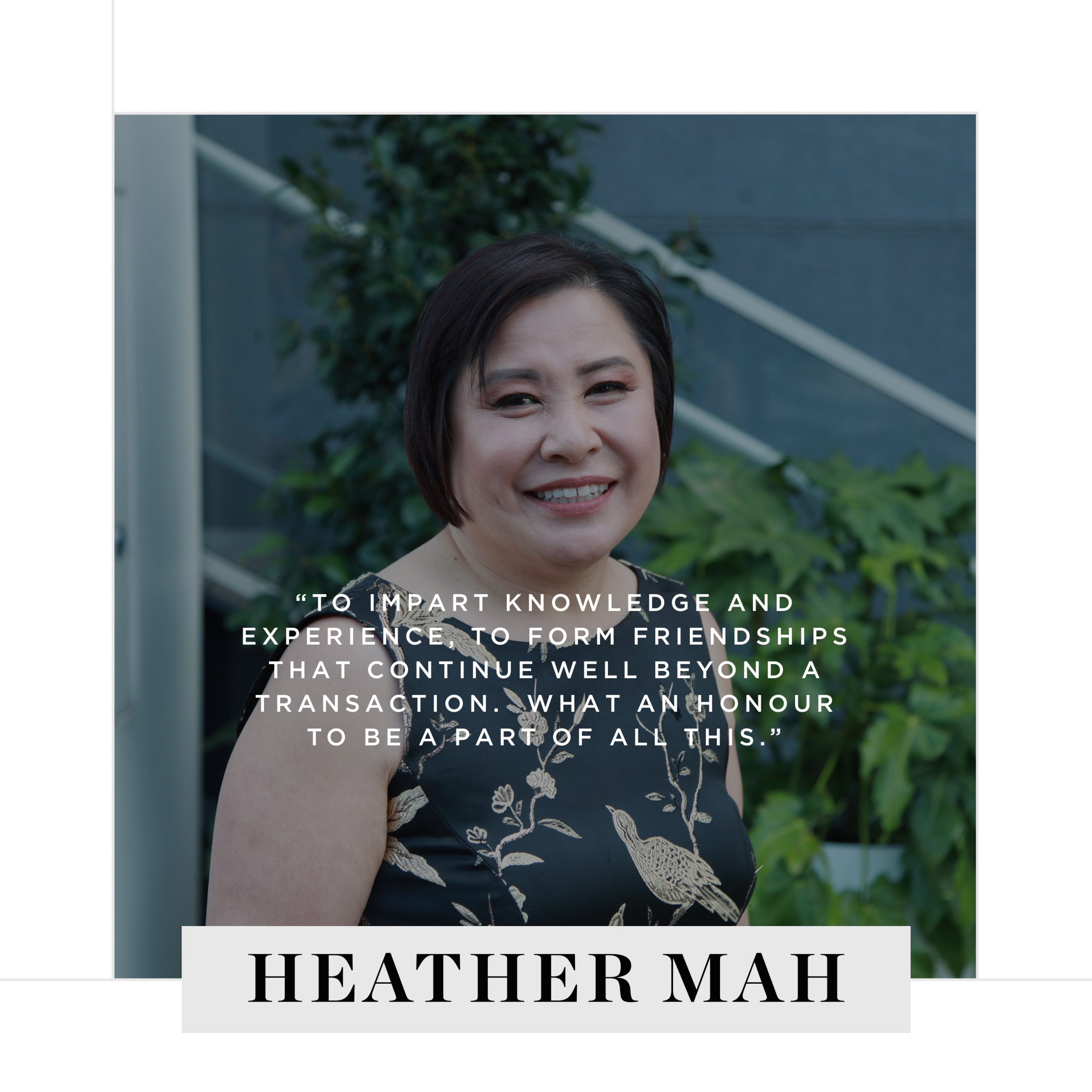 You may know Heather as one of the tenacious, detail-oriented and committed REALTORS® in  the HofVan Real Estate Group. Over the past 14 years, she's consistently brought strong negotiating skills and determination to her job. Her skills and passion have led her to become both a certified Luxury Home Marketing Specialist (LHMS) and Senior Real Estate Specialist (SRES).
There's no question that Heather goes the extra mile for her clients – helping others is her passion! Working with clients and helping them find their dream homes brings joy to Heather's life.
Born and raised in Vancouver, Heather grew up in a family of real estate investors. You could say that the transition from business and legal fields to the real estate industry was a natural progression for Heather's career and personal life. "Real estate has always been part of my DNA," Heather says. "I felt it was important to share my real-life experiences with those entering the market."
Being a REALTOR® is so much more than a career for Heather. With every client, her goal is to develop a friendship that will continue beyond a transaction. Imparting knowledge and experience while sharing stories, laughter, and sometimes tears, makes everything worthwhile.
"What an honour [it is] to be part of this," she says.
The real estate process  can be stressful, of course, but these times of great transition can also be  exciting. Heather's aim is always to help her clients enjoy the process. When you make space to develop familiarity, friendship, and trust, the entire process is improved..
When she's away from her job, you can find Heather exploring the city. Whether it's hearing different languages or trying new food, Heather loves celebrating Vancouver's cultural diversity.
Q & A:
Q: What's your favourite room in your home?
A: I love my master ensuite. This is where I get ready for the start of a new day and also where I unwind at the end of the day.
Stilhavn's team of expert REALTORS® are here to help make your buying or selling experience the best it can be. With our help, you can find your havn.