Ina Ervin has called Vancouver home for over 25 years and is committed to delivering outstanding, world-class service at every level for her clients. A born entrepreneur, athlete, and former national team kayaker, Ina is a natural leader with powerful negotiation skills. She always goes the extra mile to nurture relationships with her clients and is diligent about keeping them informed and up to date through the entire home-buying-selling process.

Living in one of the most attractive communities in the world, Ina enjoys the natural beauty of the region and the active lifestyle it affords, such as year-round accessible trails, peaks, kayaking, and golf courses.
"Being able to deliver outstanding, world-class service of the highest quality at every level may be an extraordinary commitment, but it's one that I have no problem delivering on. It's my promise to you." – Ina Ervin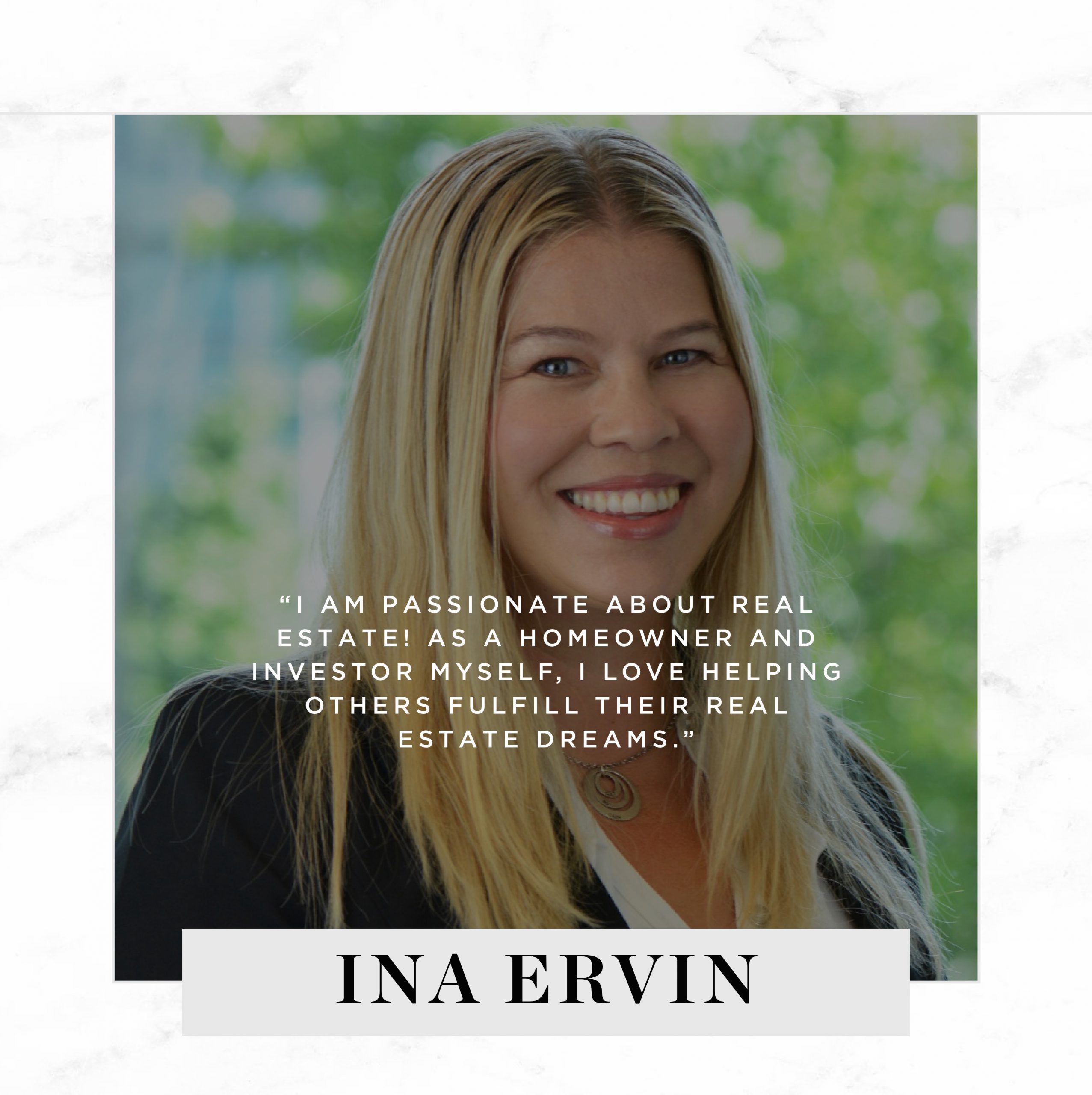 Career Accomplishments & Expertise
Specializing in properties around North Vancouver, West Vancouver, and Whistler, Ina brings an authentic and contagious enthusiasm to every real estate deal. Her expertise in up-and-coming investment opportunities – paired with cutting edge technology, targeted marketing tactics, and wide-reaching listing strategies – helps her match the right buyers with the right sellers.
Her enduring passion for real estate drives her to help others fulfill their dreams. In essence, it's what she loves most. Her commitment to every transaction has even landed her in the Medallion Club®, a prestigious membership awarded to only the top 10% of all Greater Vancouver Realtors.
Giving Back to the Vancouver Community
When she isn't skiing in Whistler, enjoying the many amenities on Mount Seymour, or spending time with her family, Ina is giving back to the community in meaningful and important ways. 
As an active volunteer in the area of sport development, she founded an annual Youth Sports Sponsorship for young athletes living in North Vancouver, and graciously donated every basketball for the 3PointBasketball after-school program.
Additionally, Ina is a BC Children's Hospital Foundation donor.
Q&A
Q: What is your favourite room in your home, and why?
A:  The living room. We built a rock climbing wall and rope-swing jungle gym just outside, and I can see all my kids through the window!